Daisy arrives at a house viewing in St Paul's to find a queue of about seven other people. The landlord hasn't bothered to show up, she finds out after some time of waiting, and so she gives up.
Two days later, she sees an advert for the same two-bed flat on GumTree. It's still on the market but at £1,500 – £400 more per month than when she first enquired. "It feels absolutely hopeless," she tells the Cable.
The 23-year-old has a new job in Bristol but is having to stay with friends while she looks for a place of her own. She's been searching for three months now and – like so many other young people in the city – is finding it tough.
Properties are being snapped up in minutes and landlords are being inundated with requests for viewings. Renters who responded to a callout from the Cable have even said they're being forced into bidding wars as the competition is so fierce.
Perhaps it's no wonder. Data from Rightmove shows that demand for rental properties in Bristol has been rising over the past two years, and is currently higher than any other major UK city.
"I do so many applications that never get anywhere," says Daisy. "Rejection is a common theme — agents getting up to 200 responses to an advert — due to the amount of interest." The huge demand, she says, has led to rising prices and people offering to pay larger amounts up front.
'It put our friendships in a twist'
Maddie, 21, struggled for four months before she finally found a place to rent in the city. She says she would offer up to £300 more than the asking price on properties — and still had little luck. And at one point, she and her mates were forced into a bidding war.
"The agent was contacting both [groups] trying to get us to make a bigger offer," she told the Cable. "It put our friendships in a twist, fighting over that house."
Maddie now lives in Filton with a group of friends. But she says it's far from ideal. "We've ended up paying a lot more than I wanted to – £700 including bills – somewhere much further out than we would like to be.
"My commute to work is an hour," says Maddie, who works in hospitality in Southville. "But I'm really worried about trying to move again. I don't want to go through all of that. And it seems to be getting harder."
Renters moving to Bristol
A so-called London exodus may be one factor contributing to the huge demand for properties in Bristol. Some 700,000 people left the capital as a result of the pandemic before January this year, according to research by the Economic Statistics Centre of Excellence.
Renters have since started to return to London, research shows, after offices and the hospitality industry began to reopen when Covid restrictions were eased. But this doesn't mean the surge in demand in Bristol is starting to trend downwards.
London saw a 5% increase in demand for rental properties between July and September, compared to the same time last year. Demand in Bristol increased more than 15% over the same period, Rightmove data analysed by letting agent Barrows and Forrester shows.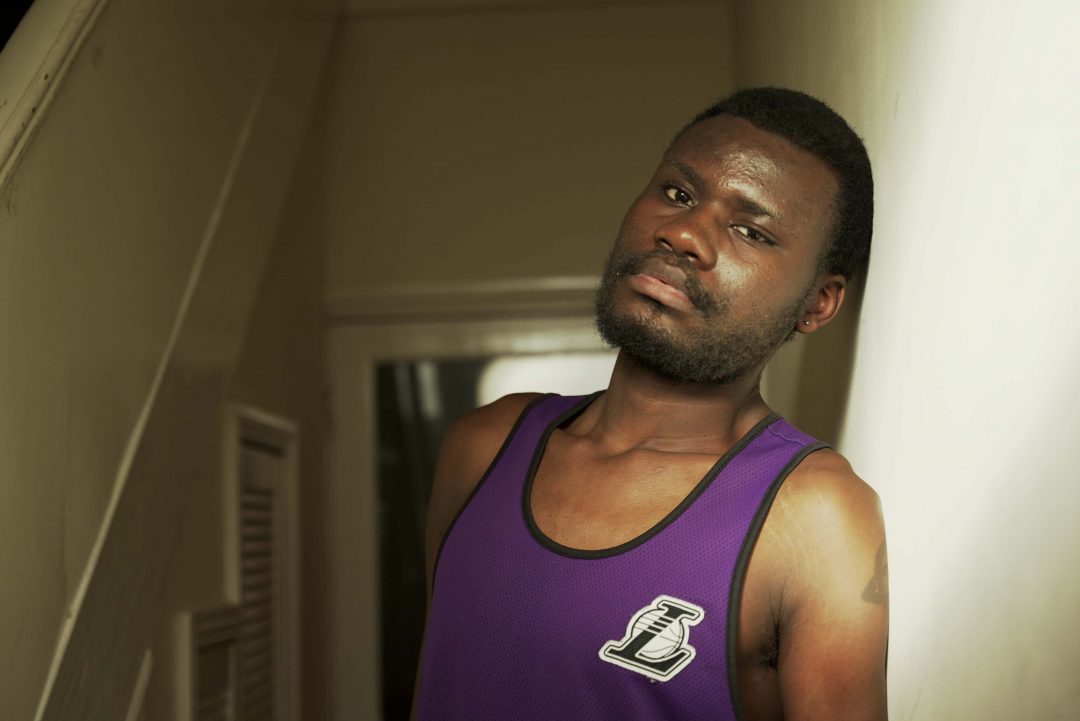 Kiala moved to Bristol from London in January, during the latest Covid lockdown. He got a place in Downend but wanted somewhere closer to the city centre, where he got a job in retail. And he expected that the month's notice period he gave his landlord to be enough time to find a new place.
"It was easy to find somewhere when I moved here," he says. "But this time I found myself racing against the clock."
Kiala had to spend two months sofa surfing while trying to secure a new home. "I felt like a burden, like I was stepping on my friends' toes," the 23-year-old tells the Cable. "It was so draining."
He tells of his frustration at being rejected by landlords or prospective housemates who "didn't have the decency" to explain why they didn't think he was the right fit. "Imagine you get a response, go to the viewing, think 'this is it' and then get rejected… it's depressing."
Kiala eventually found a room in Easton, but says the move meant he had to compromise on his budget. He's paying £560 for the room – £100 more than he was in Downend, and the same as he was in London.
"I'm literally so broke right now… but I didn't think I was going to find a place," he says. "I was so miserable not having a home, and even now, it's left me in a really bad position."
Beth, like Kiala and Maddie, wants to live somewhere within an easy commute of her workplace. She's an architectural assistant in Bristol but currently lives with her parents in Cheltenham.
The 28-year-old has spent the last five months trying to find somewhere to rent here with three friends and her dog, Alfie. And they're still looking. She says it has been a struggle looking for somewhere as group. They often don't have time to confer before a rental property that one of them shows interest in disappears from the marketplace.
"We've got to the point now where we just call them [the agent] straight away and book a viewing, before all of us are agreed on it," she says. "It's the only way, because viewings get booked up within 15 or 20 minutes of going up online."
'You have to draw the line somewhere'
Daisy opted not to put in an offer for the place in St Paul's after the price was increased. She says that while she is filling out applications "almost constantly", she doesn't want to be pressured into taking somewhere that's out of her price range.
"Paying £600 for a room is ridiculous as it is," she says, explaining why she avoids putting in bids that exceed the ask price to secure a room. "You have to draw the line somewhere.
"I'm fortunate enough to have friends to stay with here while I look for somewhere affordable. And I can stay with my parents in Portishead, too – although the commute is a bit too much. But other people aren't so lucky."
The average price of a rental property in Bristol per month stood at £1,116 in September, according to estate agent Zoopla's latest market report. It's up 8% on the previous year, more than any other major city in the UK. Zoopla's experts reckon strong demand on the rental market – in Bristol and elsewhere – will continue into 2022.