The fatal stabbing of a teenager in Lawrence Hill has sparked a wave of calls for more to be done to protect Bristol's young people.
Dontae Davis, of Bishopsworth, died after being found suffering a knife wound to the chest near the Old Market Roundabout on October 14. Paying tribute to the 18-year-old, his family described him as a "strong, loving, caring, charming and a thoughtful son, brother, nephew and a friend to all". They said he was a "ray of light with a distinctive cheeky smile, that would shine through any room he entered."
Kairon Sawyers, 19, of Whitchurch, has appeared in court charged with murdering Dontae. Sawyers also suffered knife wounds and needed hospital treatment. A 17-year-old boy, who can't be named because of his age, has been remanded in custody after appearing in court charged with the attempted murder in connection to the incident.
On Monday night, Bristol mayor Marvin Rees, police, council representatives and youth workers held a meeting at the Malcolm X Centre in St Paul's to discuss how to prevent further bloodshed in the city. And on Thursday — a week on from Dontae's death — Avon and Somerset Police and Crime Commissioner Mark Shelford held a panel discussion with local parents, teachers and residents at the Salvation Army in Hassell Drive, Newtown, just yards from where the teenager was killed. The discussion was heard by Dontae's relatives.
At both events members of the community shared accounts of the wider problem of knife crime in the city: schoolchildren carrying knives, gangs targeting college students and drug dealing in plain sight. Youth workers told how up to 100 young people were involved in two gangs in the east and centre of the city. "Everyone knows what's going on," one concerned resident remarked. "But nothing is changing… we're at an impasse."
Dontae is only the latest knife victim in Bristol in recent years. Last August, three men and a teenager armed with machetes murdered 29-year-old Andre Gayle near Easton Community Centre. Rico Corbin and Tyan Finlayson, both 28, Jerome Lewis, 25, and Kymani Ennis, 17, were in July handed life sentences for his killing. Andre, a father of six young children, was stabbed nine times during the attack. In December 2019, 17-year-old Tyrone Hayman died after suffering a stab wound at his flat in Bedminster. A 15-year-old boy was later acquitted of murdering him.
According to the Office for National Statistics, 852 serious crimes were reported in Avon and Somerset in 2020 that involved a knife or sharp object. There were 59 less reports than the 911 recorded in 2019, which was the highest annual figure since comparable data began in 2010. Last year there were six homicides, 14 attempted murders, 15 rapes or sexual assaults, 422 assaults, 124 threats to kill and 271 robberies involving a knife or sharp object.
Tributes to Dontae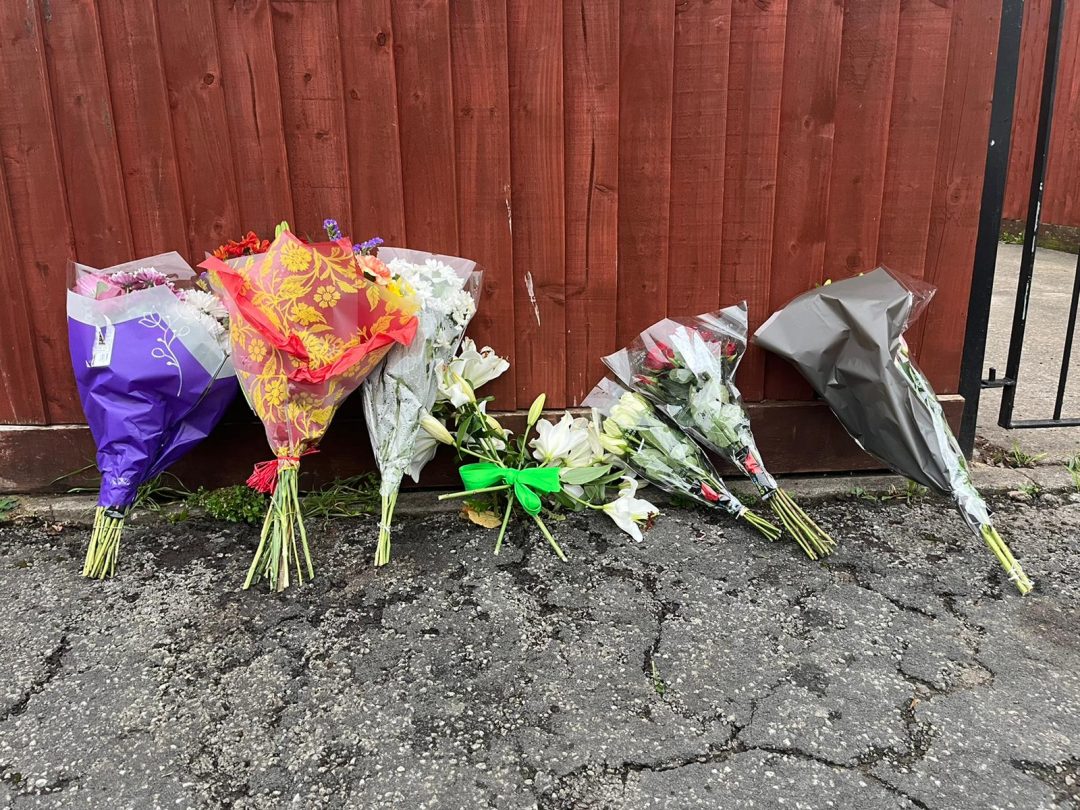 The family of the latest victim described him as a "young man of justice who always loved to do right for others and loved football, music and online gaming with his siblings and friends." In a statement, they added: "He was a family oriented person who was playful and loved spending time with his younger siblings. His heart was pure and his intentions were true and never half-hearted and we as a family are deeply saddened by this tragic loss."
Dontae attended the Easton boxing club Empire Fighting Chance, which shared a tribute to him on Twitter. "Last week we lost one of our own. Our thoughts are with Dontae's family and friends at this tragic time," the post read.
During his State of the City address on Wednesday, mayor Rees said: "I have received numerous messages from people telling me that he [Dontae] was, at heart, a good young person who just needed support. I had actually met him myself and had invited him to come for a cup of tea but sadly we never got to do that."
Community concerns
One of the major concerns raised at this week's community meetings was that even schoolchildren were being lured into criminal activity, as some questioned the effectiveness of the early intervention schemes that are currently available to Bristol's young people. Anndeloris Chacon, CEO of the charity Bristol Black Carers, said vulnerable youngsters not willing to engage with authorities easily avoid their detection. "Intervening after an act is too late," she told the large crowd gathered at the Malcolm X Centre. "Those already involved with gangs and drugs are not the ones being supported."
Safer Options is a multi-agency team – led by Avon and Somerset Police and Bristol City Council – that aims to safeguard young people who may be at risk of criminal exploitation. One of its roles is to set up positive pathways for vulnerable children and young people, working with schools, children and family services, and youth and community groups.
It was launched in 2018 in response to increasing violence and child criminal exploitation involving young people in east and central Bristol. The scheme became citywide in 2019 after being granted funding from the Home Office, and the introduction of Avon and Somerset Police's Violence Reduction Unit.
Delroy Hibbert, managing director of Freestyle Bristol, a website curated for and by young people, said the public are not aware of how effective programmes such as these are. "We need to know if they're working," he said. "We don't see any statistics on how many children are being worked with, or the percentage of them not reoffending." Hibbert wrote for the Cable in August, explaining how the revolving door of criminality and incarceration needs to be broken with investment and therapy.
Desmond Brown, the Independent Chair of Avon and Somerset Police's Lammy Review Group, said a community-led approach is the right one but that "you have to build up communities so they're ready to lead".
Brown, the former chair of Bristol's Commission for Race Equality, told the Cable: "There's a real reflection needed… There has to be acknowledgement of the trauma in communities over the last 50 years, especially for black people. Disproportionality, there's problems with stop and search. And so there's a lack of trust in the police.
"What these communities need is not to be over policed, but the police need to talk to families in the area. And services need to do more, not sit in their office. They need to come out and shadow people in the community who work with these young people."
He said that, just this week, he had taken five knives off the streets. "I took them from people who aren't involved in violent crime, but who just fear for their lives. Rationally – and it is rational, even though we're not supposed to say that – they feel it is what they need to do to protect themselves."
A woman who worked at a safeguarding team at a Bristol college called for better risk assessments of vulnerable youths as they enter higher education. "If someone doesn't want to tell me what's going on, it's down to me to use my gut feeling." She also called for more amnesty bins, in which people can safely dispose of weapons, to be installed in the city. "They need to be out on the streets, in colleges, not locked up in police stations," she said.
Deborah, a Newtown resident, said poor street lighting in the area makes it an easy location for criminals to operate in. She said the area is "overlooked" and that residents feel "neglected" by the council. The local authority said it was aware of the lighting issue and that "potential solutions" were being explored.
Several of those at the meetings accused authorities of being "outsiders," ignoring local communities and not exploiting their understanding of the situation. "There is a tragic incident, there is a meeting, and then everything is distilled into reports," one youth worker said. "We all need to work together."
'Here to listen'
Avon and Somerset Police Superintendent Mark Runacres, who was at Monday's meeting, acknowledged there was a feeling that the force's approach to tackling knife crime was not working "to the extent we want it to". He added: "We know there's a need to review things, and if we can make improvements we will do that." But he sought to reassure residents that officers were working closely with other agencies on prevention-focused schemes.
Police and Crime Commissioner Shelford said he would be "really keen" to speak to members of the community who want to be involved in the city's fight against knife crime. "I'm particularly taken with the view that we need to be reaching out to the young people – particularly those surrounded by drugs. It's terribly important that we have the community's support with that."
A Bristol City Council spokesperson said: "Last week's events in Lawrence Hill have caused understandable concern in the local community and have underlined the challenges faced in tackling street violence in Bristol."
"Specialist support has been offered to education settings, community groups and young people in the local area through the Safer Options approach, as well as increased patrols and intelligence sharing."