Bristol will this month become the first UK city to offer regular drug checking, a service that could save lives.
For the next year, people in the city will be able to get their drugs tested to find out the contents and strength of what they're taking. The idea is that it helps identify strong or dangerous batches, and gives users advice on harm reduction and safety.
The scheme was approved on Tuesday by Bristol City Council's cabinet, and will be delivered in partnership with harm reduction charity The Loop, which has pioneered the testing service at music festivals since 2016, Bristol Drugs Project and the People's Republic of Stokes Croft.
This comes at a time when drug-related deaths in the UK are at record high levels. Only last month, news emerged that 20-year-old Bristol student James Diss died after taking MDMA and ketamine at the Warehouse Project in Manchester last September.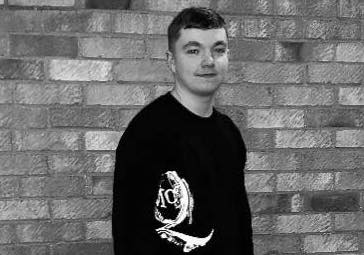 And last year, a 21-year-old man died after taking drugs at Lakota in Bristol and a further 20 people were hospitalised in separate incidents, prompting the council to issue a warning urging people to be aware of "a potentially lethal batch of drugs circulating in the city".
A drug checking service was piloted in Bristol in 2018, at Loves Saves the Day Festival, and in the city centre. Evidence showed that 20% of those who had substances tested decided not to take them, and 50% said they would reconsider their drug taking based on the information provided. Evidence from similar pilots at UK music festivals showed a 25% reduction of drug-related medical incidents.
Bristol City Council has now obtained a licence from the Home Office for the scheme, which will cost £40,000 over the next year to deliver. It could be funded in the long term if it's deemed to be effective.
Professor Fiona Measham, director of The Loop, said: "As the first and only dedicated drug checking service provider in the UK, The Loop has been working for nearly a decade to establish regular drug checking services direct to the public and we are extremely grateful to the Home Office for issuing the licence to be able to offer this vital service.
"The Loop has a proven track record of designing and delivering evidence-based innovative interventions to engage with people otherwise not in touch with health services and to support them in making safer choices.
"Furthermore, the intelligence on local drug markets gained from drug checking is shared with stakeholders to inform emergency services, public health surveillance networks, and wider drug using communities. We would also like to thank our local partners for their support in introducing this groundbreaking multi-agency initiative."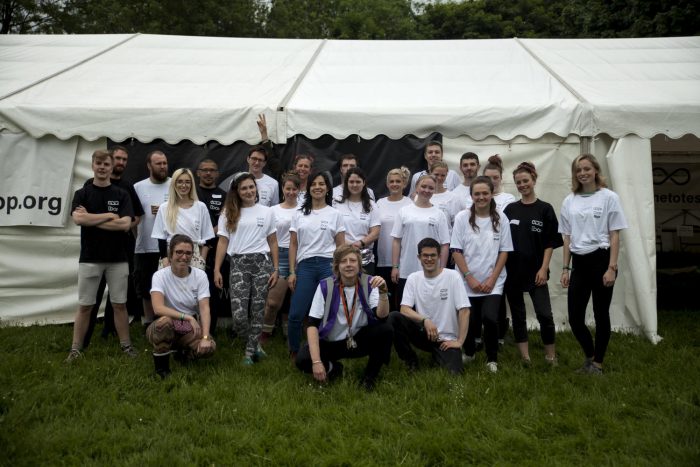 Ellie King, Bristol City Council's cabinet lead for public health and communities, told the Cable: "I'm really excited to be part of the first city to be bringing this in. It's great to see Bristol leading the way with something so progressive.
"It's important that we move to a point where we accept that drug use happens. It's not about condoning it, it's about accepting that it happens and making people as safe as they possibly can be when using drugs. We need to think about the impact that hospitalisations and deaths have on their families and the wider community
"These deaths are completely preventable," she added. "It's a potentially life saving service and it's absolutely the right direction of travel that we should go in and I hope we can influence other major cities in the UK to follow suit."
The city's director of public health, Christina Gray, said there had been interest already in the idea in Bristol, but work to make it a reality was accelerated by drug-related incidents last year when the night time economy opened up after Covid.
"You had a generation of young people who had never been out, who weren't street savvy, you had issues with higher potency drugs circulating and contamination, there was a range of concerning things," she told the Cable. "That reignited what was already an interest and has enabled us to get this established."
Gray stressed the important role of venues themselves, who train their staff to deal with people who have become unwell after taking drugs, provide safe places and notices to help people feel comfortable in seeking help.
King said there was also lots of work being done on safety for women in nightlife, led by night time economy adviser Carly Heath, such as tackling drinks spiking, identifying blind spots in venues and encouraging people to be active bystanders.
How does the scheme work?
Service users will be able to drop off their substances at Bristol Drugs Project in St Pauls, where a pop-up lab will conduct chemical analysis on the sample. After an hour, users then go to the People's Republic of Stokes Croft to receive their test results and a harm reduction conversation with a healthcare professional.
The service will be available for the first time on 28 May, then the last weekend of every month for the next year, as well as before Pride, Loves Saves the Day and the festival season.
Another part of the Loop's work has been raising awareness of drugs they test being mis-sold or causing harm. For example, last summer they issued a number of alerts after chemists identified extensive misselling of synthetic cathinones as MDMA pills, which had caused a number of hospitalisations across the UK.
Research by the Loop has also found that drug checking reduces people mixing multiple drugs, which is important because the vast majority of UK drug-related deaths involve more than one substance.
King said she was hopeful the service will continue beyond 12 months, once its success is reviewed. "It had a good track record in the pilots of showing people do choose to take less drugs and leave substances behind if they've been cut with something unexpected.
A foundation for more progressive drug policies?
Another commonly discussed initiative to tackle the crisis of drug-related deaths in the UK is safe consumption rooms – medical facilities where users can take their drugs safely and access professional support.
Piloting this idea was added to Bristol City Council's drug and alcohol strategy a few years ago, and a mobile version set up by Scottish campaigner Peter Krykant came to the city last year. But despite the desire to explore the alternative in Bristol and other UK cities, notably Glasgow, the Home Office knocked back Bristol's plans and has maintained that setting up a safe consummation room would be a criminal offence.
King said it was positive to get support from the Home Office on the drug checking scheme, and that she hoped it would build momentum for other harm reduction interventions.
"I think as a country we need to become more progressive. These services have been piloted in the US since the 60s and in Europe, so it's about time the UK started doing it.
"Something like this helps build on that evidence base to then take forward those bigger progressive leaps. Once we get past the idea that this isn't about condoning drug use but the prevention of serious ill health and serious incidents, then we can take forward more progressive policy and we'll have the mandate then to go back to the national government and start those conversations again about safe consumption rooms.
Gray said Bristol has been taking part in a national conversation about interventions to reduce drug-related harms and save lives, and that Liverpool is expected to be the next city to introduce drug checking.