In this special edition of our weekly Bristol Briefing, climate scientists and local activists respond to the landmark IPCC report on climate change.
Thinking about the climate crisis can feel overwhelming at the best of times. So this week we've turned to local scientists and campaigners to help us understand how findings of this week's landmark IPCC report on climate change connect to life in Bristol. Here, we share their insights on what we can do to change things.
🌍 Climate change is widespread, unprecedented in thousands of years and has already affected all corners of the globe, with some changes already considered irreversible, according to a landmark scientific report from the Intergovernmental Panel on Climate Change's (IPCC). This is most comprehensive picture of the climate crisis ever presented by experts.
☀️ Even if all countries take radical action to cut carbon emissions to net zero, it is still likely the target of limiting global warming to 1.5C above pre-industrial levels will be missed. Temperature rises above this level increase the chances of dangerous impacts and irreversible changes.
🌊 The report said that more heatwaves, storms, extreme rainfall and flooding are expected in Northern Europe in the near future under all emission reduction scenarios, as temperatures will continue to rise in the next few decades regardless of what action we take.
📉 Bristol has cut its carbon emissions by 43% between 2005 and 2019, according to figures released in June. The reductions in the three years up to 2019 were greater than the previous, but much faster pace of change is needed if Bristol is to reach net zero by 2030.
💰 Bristol Mayor Marvin Rees has called for long-term investment from the government in low-carbon transport and green energy to help cities reach net zero, with the estimated cost of making Bristol's buildings and transport zero carbon at a whopping £9.2 billion.
⚠️ However, Green councillors have accused the Labour administration of inaction since the council declared a climate emergency in 2018. Councillor Lily Fitzgibbon criticised Labour's blocking of Green proposals such as divesting pensions from fossil fuels, funding to retrofit council houses, and an annual budget for new cycle infrastructure.
✈️ Campaigners opposing the expansion of Bristol Airport have said the IPCC report "clearly confirms that we should be doing everything in our power to urgently reduce greenhouse gas emissions" and that it is "insane that the planning inquiry is considering plans to expand Bristol Airport" that would "fan the flames of the perilous situation we already face".
🗣️ The inquiry will consider the impact of the proposed expansion on the climate and environment in the week of 6 September, before a decision in October. Members of the public can take the opportunity to speak in front of the enquiry by emailing joanna.vincent@gateleyhamer.com before 16 September.
🌊 Bristol City Council has secured £1.75 million of funding for the business case for its flood strategy. But the estimated cost of protecting Bristol against flooding will be £216 million in the 2020s alone. 27,000 homes in Bristol are identified as at risk of flooding.
✋ The 17 recommendations and 82 underlying actions on climate, transport and health produced by Bristol's first ever citizens' assembly earlier this year are now being fed into the council's strategy process. After being presented to Full Council in July, the recommendations will be fed into the new version of Bristol's One City Strategy, which is due to be published next year.
Your climate questions answered
Earlier this year, we asked Cable members and readers what they wanted to know about the climate crisis. Now, we're getting experts to answer them for you.
Member question: What can we as a community do to help achieve our carbon neutral commitment by 2030?
Dr Jack Nicholls is a Research Associate at the University of Bristol's School for Policy Studies and Cabot Institute for the Environment. He worked on research study last year to understand Bristolians' opinions on climate change: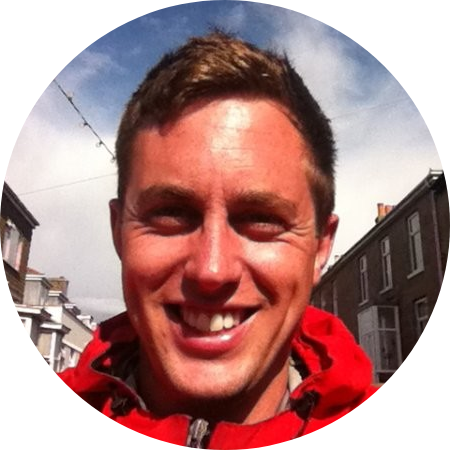 "There is strong desire for change, but where is it best to direct our action?
We can individually all reduce the consumption of things that we don't really need: Buying fewer new clothes, eating less meat, limiting flights. These are all important, but there is growing public recognition that the really interesting shifts come when we begin to act collectively.
What can the 'community' do? It can be simple. Starting a WhatsApp group for your street that supports a sharing of everyday stuff (e.g. toys, lawnmowers), working with friends to grow your own food, encourage a mass switching to a green energy supplier, or investing with others to co-own a joint asset – such as solar panels or an electric van for shared use.
There is lots people can do when they team-up with others. The difficult bit can be starting the conversation. Taking the first step to raise an issue or share an idea that's outside our comfort zone. While these small-scale collective acts may not lead to nationally significant reduction in emissions immediately, they begin a new way of thinking and acting which brings greater agency to people.
Don't forget, that when we act as part of our community, we are more free than when we act inside of institutions and businesses, where strong hierarchies, agendas and business models can dominate. I see transformative potential in small community/collective acts of creative self-determination, and organised communities can shape government policy – which also shapes what is possible in communities too. So, get out there! Start a conversation with some of your neighbours and see what is possible.
Other Bristol news and Covid latest
✊🏿 A fundraiser has been launched to restore the mural of Roy Hackett, one of the seven saints of St Pauls, who played a central role in the Bristol Bus Boycott. The mural of the beloved civil rights activist on a side of a house in St Pauls fell down and smashed, which is now being investigated by the council.
🚶 A section of Princess Victoria Street in Clifton will be pedestrianised next week after recent similar schemes on Cotham Hill, King Street and in the Old City. The road will be closed to motorists from 11am to 5pm, seven days a week, between Waterloo Road and Regent Street in response to support for reducing traffic in Clifton Village. Planters, outdoor seating, cycle parking, and ramps for wheelchairs and pushchairs will be installed.
🏘️ MP for Bristol South Karin Smyth has said it is "deeply alarming" that a housing developers described the social housing flats on their proposed new estate would as a 'noise buffer' for privately-owned homes in the rest of the development. Lovell Homes is proposing 157 new homes on land off Novers Hill between Bedminster and Knowle West. (Source: Bristol Live)
🚑 Military personnel are being deployed to help the South West's ambulance service due to increased demand. This comes after the trust declared a "critical incident" due to "extreme pressures" in May and recorded its busiest day on 18 July, when staff responded to 3,500 cases. (Source: BBC)
💉 A new vaccination walk-in clinic has opened on the upper ground floor of Cabot Circus, which will be running every Thursday, Friday and Saturday 11am – 7pm until 2 October.
😷 There have been 1,958 new Covid cases in Bristol in the last week, which is 3% higher than the previous week (1,898).
📈 The rate of Covid in Bristol is 420 per 100,000 people, higher than England's rate of 302 per 100,000.
🏥 There are 75 patients in hospital with Covid across Bristol's two NHS trusts, down from 84 last week.
💉 1st Covid jabs given in Bristol: 321,439 (+1,369) – 75.7% of adults (+0.3%)
💉💉 2nd Covid jabs given in Bristol: 248,977 (+14,843) – 58.6% of adults (+3.5%)
➡️ There has been 1 death with Covid in Bristol in the last week (up to 12 August, within 28 days of a positive test).