The Labour candidate received a smaller vote share than in 2016, but it was enough to see off Green candidate Sandy Hore-Ruthven.
Photos: David Griffiths
Marvin Rees has been re-elected as the mayor of Bristol, doing enough to see off a strong surge of support for the Green Party's Sandy Hore-Ruthven.
The Labour candidate won 59,276 votes overall (56%) after 9,332 second preference votes had been added. Hore-Ruthven ended up 13,613 votes behind because the 8,766 second preference votes were not enough to close the gap.
"Getting elected the first time is one thing, getting re-elected is of a whole different order," said Rees in his election speech. "And part of the blessing of being re-elected is an affirmation that people like what you've been doing. Some don't. But on the whole, people like the way we've tried to lead the city, we've tried to be inclusive, we've focused on delivering social justice in the face of climate and ecological emergencies."
In an emotional speech, Rees also looked back on his journey, as the count taking place at his old school City Academy, and reflected on losing his young brother in December.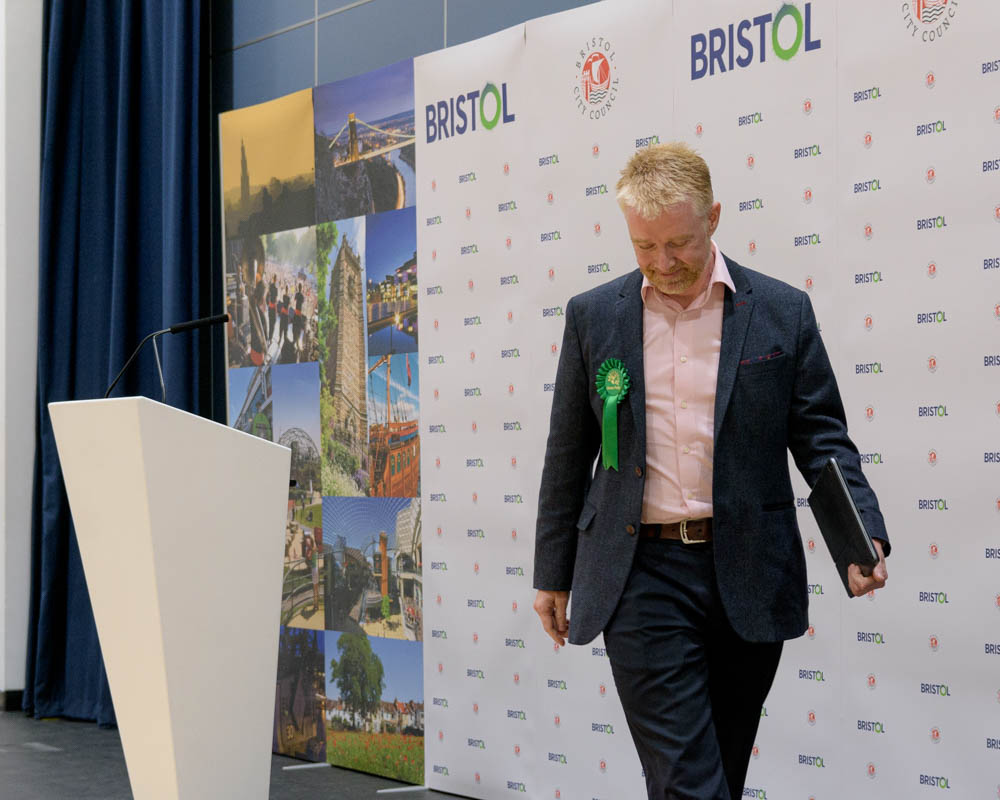 Sandy Hore-Ruthven, who struggled to hold back tears, warmly congratulated his Labour opponent. He said: "The number of Green votes in Bristol shows that the tide is turning. It's time to change how we run our city and our country, and despite the challenges of the pandemic, and maybe even because of the challenges, tens of thousands of people in Bristol have cast their vote in a different way to say that we must tackle the climate emergency and protect our natural world."
Rees won with a smaller share of the votes this election than when he defeated George Ferguson in 2016 – from 36.3% in the first round, down from 40.4%, By contrast, the Greens more than tripled their first round vote share from 2016 – from 7.1% to 26.1% this time around. This shift will be something to watch out for in the council results, which are being announced on Sunday.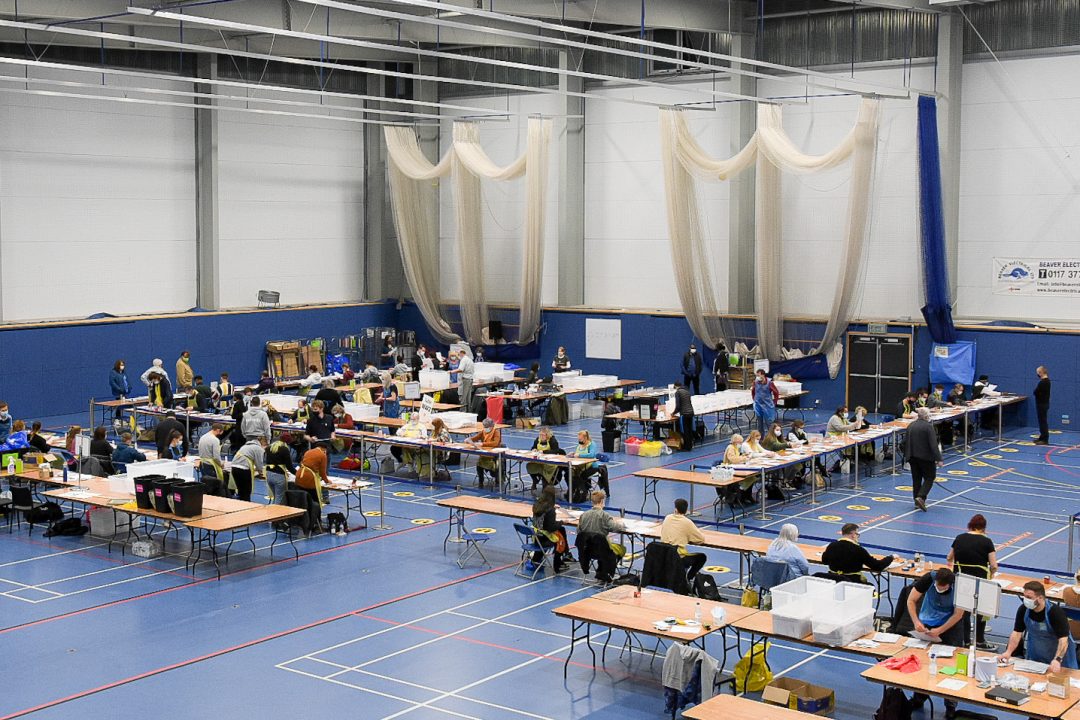 The mayor emphasised that this would be his last term: "I didn't think it was a big secret, I said I was going to do only do two terms. And then I think you've got to give the city space to breathe, to reinvent itself. I think if a leader stays in place too long he can actually become a blocker on change and dynamism and innovation".
Rees pointed out that the lack of discussion around race and class from candidates and the media in this election had been a glaring omission, saying "It's shocked me actually, and this is a bit of a challenge to you all to be honest, none of you has talked about race and class in this election at all."
After Rees and Hore-Ruthven, Conservative Alistair Watson got 25,816 votes (18.6%) and Lib Dem Caroline Gooch received 15,517 votes (11.2%). Of the independents and smaller parties, independent candidate Sean Donelly got 4,956 votes, Tom Baldwin of the Trade Unionist and Socialist Coalition, got 3,194, independent John Langley got 1,528, Reform UK's Robert Clarke got 806 and Oska Shaw got 389 votes. Turnout was 41.2% this election, slightly down from 44.9% in 2016.
Both Watson and Gooch campaigned on pledges to have a referendum on scrapping the mayoral system altogether. In the last few months, Rees has been criticised by his own councillors for not allowing them to play an important enough role in local democracy.
On Sunday, Labour will be hoping to keep overall control of the council across the city's 34 wards, but could come under pressure from the Greens given their vote share in the mayoral race.
Check our local election page to get the full breakdown of results when they are announced over the weekend.