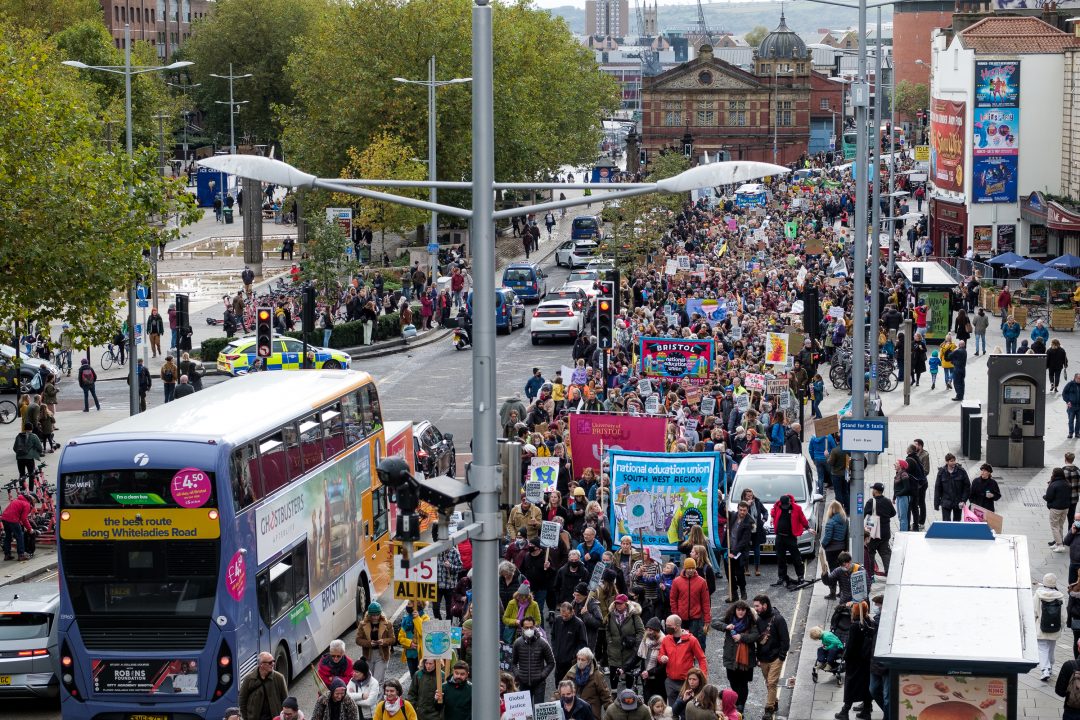 Comments
Related content
Andreas Malm: 'Why climate activists should engage in acts of sabotage'
Environmental protesters need to rethink their tactics, argues a Swedish scholar of human ecology who came to Bristol this week.
Bristol Clean Air Zone approved for summer 2022, nearly a year later than planned
Support for greener transport and exemptions have finally been announced, four years after the government ordered Bristol to tackle illegal levels of air pollution
Bristolians are taking to the streets during Cop26 this weekend, but will it make a difference?
Building long-term networks and the role of trade unions are important in turning the tide in the uphill battle to climate change, according to activists organising Bristol's protest on 6 November.
'Disruptive protests don't win friends. But they work'
You are much more likely to achieve something if you are militant, argues International Public and Social Policy lecturer Oscar Berglund.
What is Cop26 and why does it matter? The complete guide
The crucial global climate summit in Glasgow has begun this week. Here are the basics explained for you.
Adblock Bristol demands a ban on fossil fuel advertising
Campaigners are determined that Bristol follows in the footsteps of other councils by ridding the streets of high carbon advertising.