Avon and Somerset Police's chief constable has admitted the force is institutionally racist. More than that, she said there was also likely a culture of misogyny and homophobia and discrimination against people with disabilities.
"Not being racist is no longer good enough, not for me and not for any of us," Chief Constable Sarah Crew said in a statement on Friday. "It is no longer okay to be a bystander and do nothing, to be part of a system that disadvantages one group of people over another."
The top officer's comments were welcomed by campaigners, politicians and charities including Stand Against Racism & Inequality (SARI), which in a post on Twitter said that while the acknowledgement is a "no brainer" it also "sometimes takes real courage to state the obvious".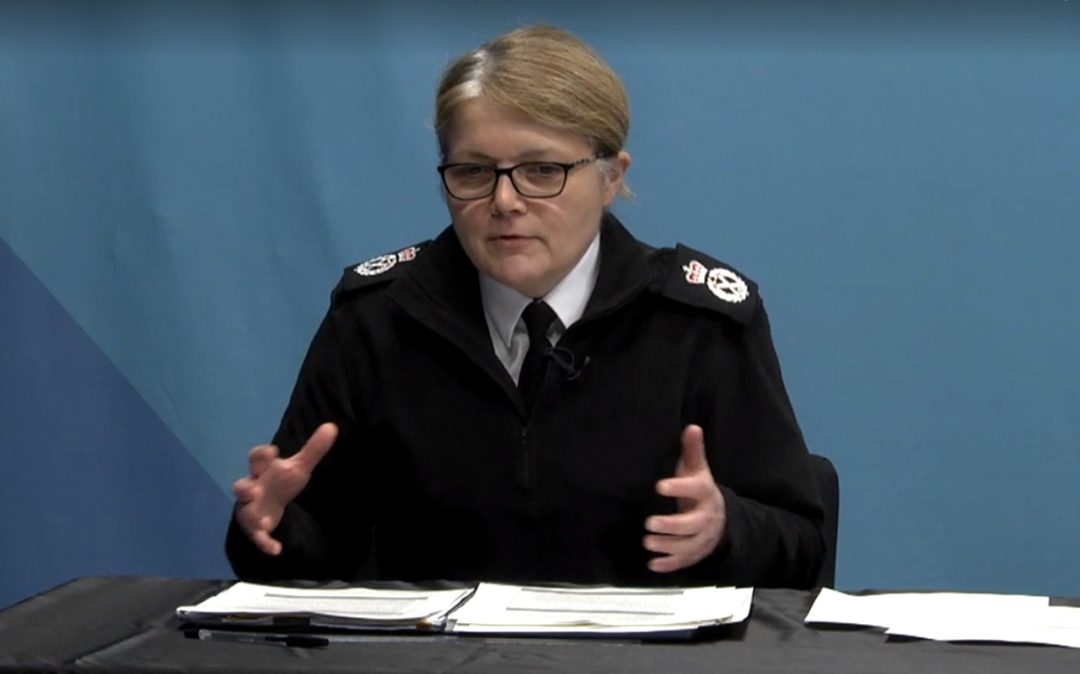 Crew's remarks come in the wake of Baroness Carey's review into the Met Police, published in March, which reveals the extent of its institutionalised failures and calls for radical reform.
Avon and Somerset isn't the first force in the UK to make such a statement, which comes after years of incidents that have drawn accusations of racism in the force, including its initial failure to investigate the assault of Antwon Forrest last year.
Last month, Police Scotland became the largest force to acknowledge its institutional racism, and chief constables in Bedfordshire and the British Transport Police have made similar statements. But why are these statements so significant? Do they mark an important step towards real, meaningful change?
Internal pressure
Desmond Brown is an equality campaigner working closely with ASP, and who last year published a regional review into disproportionality in the criminal justice system, in areas including stop-and-search, youth offending and out-of-court disposals.
Explaining the significance of Crew's acknowledgement, Brown points to a quote from legendary civil rights leader Malcolm X: "If you stick a knife in my back nine inches and pull it out six inches, there's no progress. If you pull it all the way out, that's not progress. The progress is healing the wound that the blow made… And they won't even admit the knife is there."
"I would say that Crew has seen the knife and acknowledged it," Brown tells the Cable. "You need to name [the problem] before you can actually start dealing with it, and to do that shows leadership and courage."
Asked why it takes courage to acknowledge institutional racism in the force, Brown suggests that Crew would have been under pressure internally to resist, and that she would have expected the backlash that followed.
"These conversations started with [Crew's predecessor] Andy Marsh, trying to persuade him that this was a good way of starting to heal," he says. "But you know, I understand the pressures he had, they were similar to what Sarah's got now with Mr Loker from the Federation."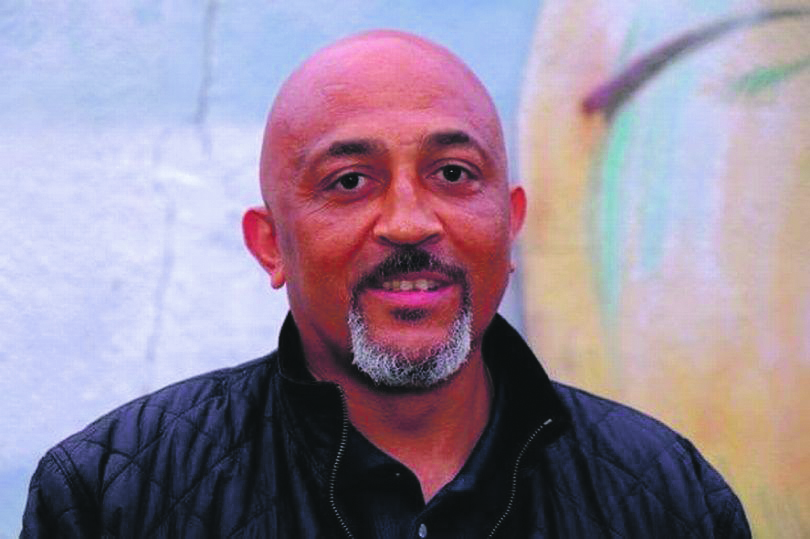 Brown's referring to the backlash Crew has faced from Police Federation chairman Mark Loker, the man who represents rank-and-file officers in the region and who condemned Crew's statement, accusing her of "virtue signalling".
The acknowledgement, Loker said, would do "nothing to drive change or amend culture" within the force, but rather "drive a divide between our officers and communities".
In a damning post on Facebook, Loker said officers and staff would take it that they "were indeed considered racist" despite the chief constable insisting she was "not talking about what's in the hearts and minds of most people who work for Avon & Somerset Police".
What does Brown make of Loker's response?
"He keeps going on about how police officers will feel that they're racist, that they're called racist all the time, but I think we're giving comfort to the wrong people," says Brown. "Institutional racism has a heavier effect on Black people than the effect on a police officer being called a racist."
He goes further, suggesting that by Loker taking the stance that he has, his position as a representative of police officers is untenable. "What happens if you have a Black officer who goes to the Federation and says they believe they've been treated unfairly due to institutional racism? They might be scared off from speaking to him," Brown points out.
Mayor 'proud' of chief constable's approach
Following the backlash, Bristol's mayor Marvin Rees was among those to speak out in defence of the chief constable. Rees, who previously said no organisation is free from racism, called it "tragic" and "quite frightening" that the federation could not understand or self-reflect on institutional racism.
"Institutional racism is not about the individual attitudes of white people, it's saying that there is a collection of impersonal systems and cultures that routinely produce unequal outcomes," Rees told the BBC. "That's what we're talking about here, it's not an attack on individuals, it's saying a system is working in an unfair way."
"I'm really proud of having a chief constable who would look at the evidence and be so frank and, bearing in mind with the Federation coming against her now, at such professional risk," Rees added.
"I'm particularly proud that we have a chief constable who, rather than waiting for some sort of crisis that's unearthed by the press as so often is happening in the Met, that we've got someone who's getting ahead of it and saying we have an issue, let's get into that issue before we have another crisis."
Avon & Somerset's Conservative PCC Mark Shelford, who holds the constabulary's top officer to account, also made clear his support for the chief constable.
He added: "This is a challenging issue to face. However, through initiating and continuing these uncomfortable and difficult conversations, the chief constable is demonstrating openness, courage and a willingness to be held accountable by the communities that she and our dedicated police officers and staff serve."
Action not just words
While Crew's public acknowledgement of institutional racism was welcomed by campaigners, it has also prompted calls for action. "Rhetoric isn't enough," says Brown. "Until communities can see that their streets are being policed in a fair way, it doesn't matter what she says."
In her statement, Crew promised to root out officers who demonstrate racist attitudes and behaviours. The force is also adopting an "explain and reform approach" to stop-and-search, she said, with officers receiving regular refresher training on how to conduct the interventions fairly and respectfully.
The commitments follow the force's promise in May last year to launch an anti-racism plan, which would include collecting feedback on recent stop-and-search cases and more engagement with diverse communities to strengthen relationships.
Asked if he believes that these kinds of initiatives will be enough to rebuild trust, Brown says he's confident that there's "change afoot" but that to truly make a difference there needs to be involvement from the community.
"We can't train our way out of this. It's about bringing communities on board completely, to help look at the criminal justice system as a whole," he says. "We need to find those unheard voices – voices of people who have faced discrimination – and have them oversee the systems and be involved in changing them."